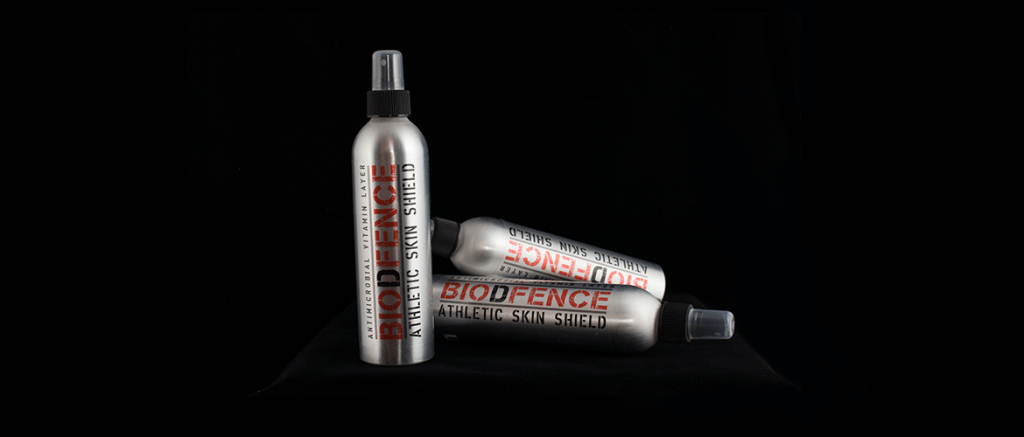 Organic Body Protection spray
Dermatologist-Tested, Nutraceutical Grade
Antimicrobial Vitamins Layer
Protects skins from harsh toxins, bacteria and allergens
Alcohol Free
Description
BIODFENCE Body Shield, and BIODFENCE Foot Shield  is a Vitamin-Based, all-natural,  topical spray, developed to maintain and enhance the skin's natural immune functions.
The skin is the first line of defense against harmful external pathogens including viruses, bacterium and fungi.  When these microbes are present in overwhelming amounts, or the skin's own immune response is weakened by chaffing, pollution or other irritants, infections are common.
Our BIODFENCE line was designed to not only eliminate infections and other skin irritations when they occur, but to actually prevent them before they occur, when applied during strenuous activities.
Simply spray BIODFENCE Body Shield and BIODFENCE Foot Shield on your skin, especially in areas of high chaffing, before and during high athletic exertion, to protect and condition the skin.
Additional Information