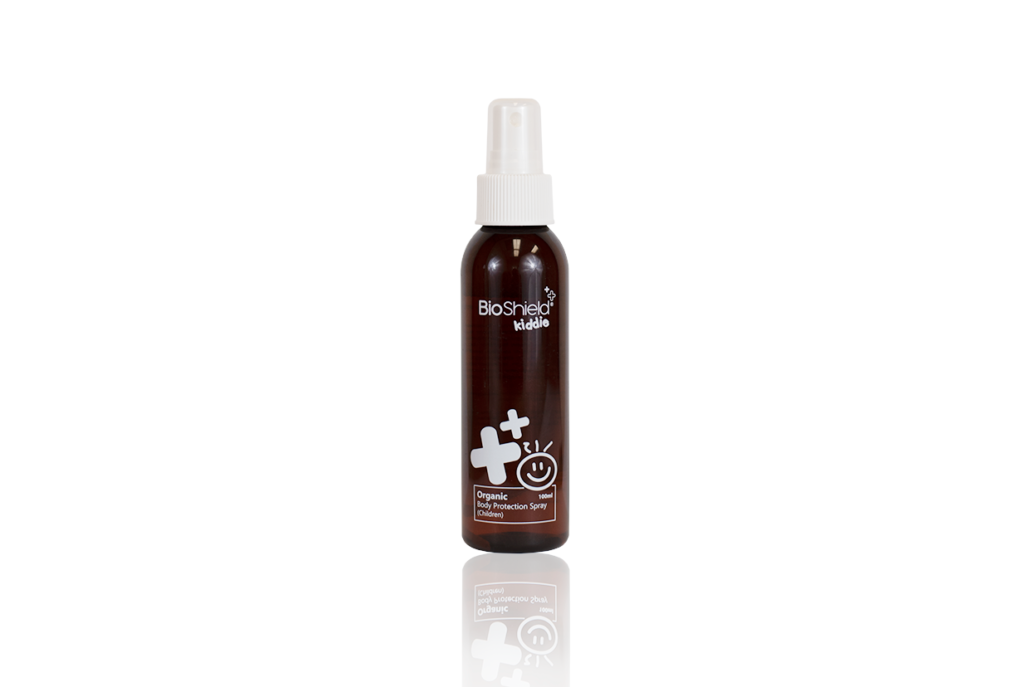 Organic Body Protection Spray for Babies & Children
Dermatologist-Tested, Nutraceutical Grade
Antimicrobial Vitamins Layer
Protects skins from harsh toxins, bacteria and allergens
Alcohol Free
Description
Organic Body Protection Spray
BioShield Kiddie is a vitamin based, dermatologist tested protective shield that helps safely, temporarily protect skin of babies and children from harsh toxins, bacteria and allergens in areas where bacteria is most likely to develop. Also temporarily protects skin in enclosed environment like childcare center, classroom, restaurant, airplane, etc.
Usage
Spray on body generously and massage into skin. Spray on hands and apply to face.
Composition
A complex blend of Bioflavonoids, Vitamin A, Vitamin B3, Vitamin C, Vitamin D, Water, Vitamin D3, Vitamin K2 (MK7), SkinGest PSOR and Ubiquinol, It is also Alcohol Free.
Additional Information
BUY NOW!