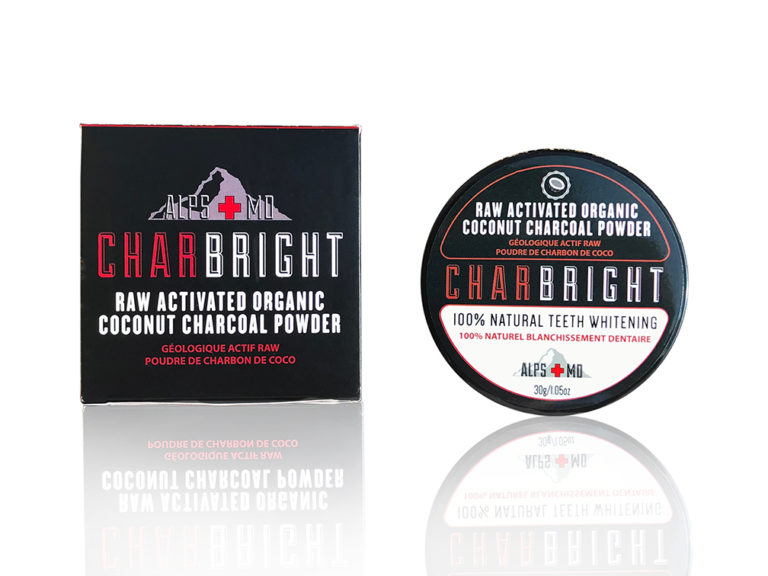 CHARBRIGHT Raw Activated Organic Coconut Charcoal Powder
100% Natural & Organic
Protects Enamel & Promotes Healthy Gums
Helps Whiten Teeth 
100% Vegan Made From Coconuts 
Detoxifies The Mouth
Reduces Plaque & Freshens Breath
Description
Naturally whitens your teeth and helps detoxify your mouth!
CHARBRIGHT's Raw Activated Organic Coconut Charcoal Powder is a 100% natural oral care remedy that cleans, polishes, whitens your teeth and helps detoxify your mouth. It features a food-grade raw activated organic charcoal derived from coconuts.  It is completely flavorless, a little messy, and at first may seem a little strange, but after you see and feel the results, you'll love it as much as we do!
100% Vegan & Eco-Friendly: for people who care about the well-being of body and planet
Natural Teeth Whitening: for people who don't want to use gels and peroxides
Whitens Over Time:  removes stains from coffee, wine, and cigarettes—all without the use of any bleach
Whitening results may vary from person to person
Activated Coconut Formula: derived from premium organic sources
Our micronized raw organic charcoal is easy on gums and gentle on enamel
Detoxifies your mouth
Enjoy a clean mouth sensation that lasts for days
Helps combat bad breath
Long lasting: should last 2 months depending on usage, one jar goes a long way
For best results combine it with our eco-friendly bamboo charcoal infused toothbrush. Our CHARBRIGHT bamboo toothbrush is naturally antimicrobial and comes with our proprietary ultra soft charcoal bristle.  So let the power of our ultra soft bristle-charcoal infused toothbrush do the heavy lifting.
Additional Information
BUY NOW!