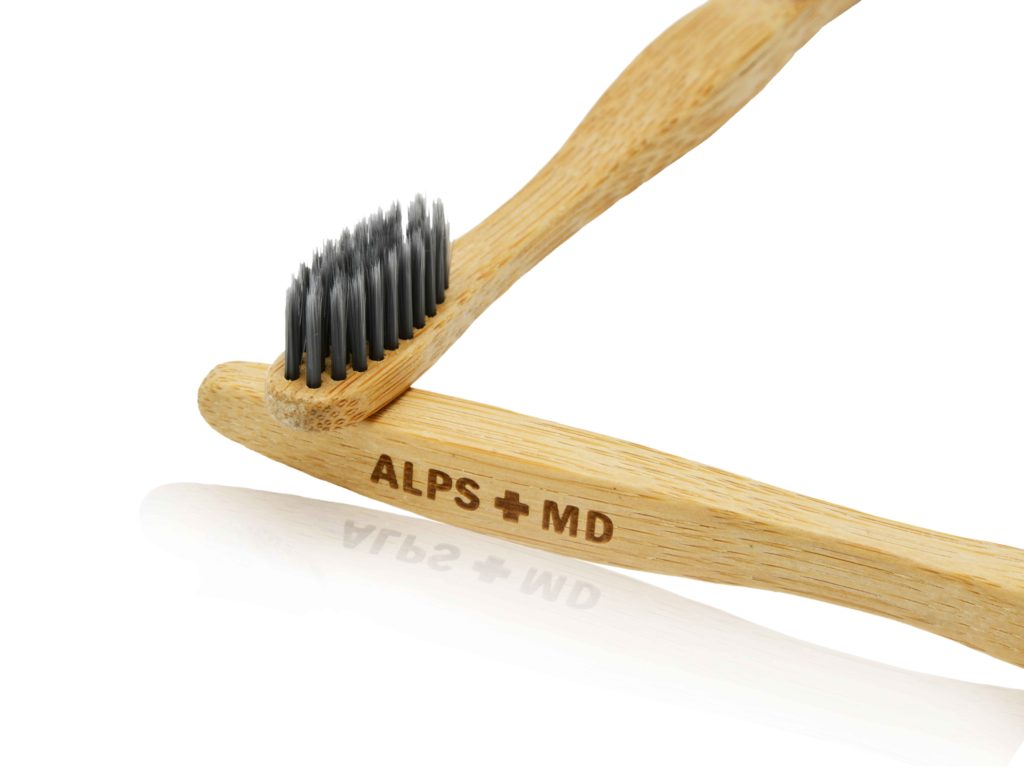 CHARBRIGHT Bamboo Charcoal Toothbrush
Charcoal Infused Bristles
Organic Bamboo Handle
Detoxifies Mouth
Eco-Friendly
Natural Antimicrobial Properties
Gentle But Effective
Description
Why Charcoal Infused Bamboo Toothbrush?
Clean, Detoxify, Whiten and remove plaque 100% naturally  
Bamboo is naturally antimicrobial, no need to worry about bacteria growing in our handle 
Eco-Friendly! It is a 100% biodegradable toothbrush!
 Reduces teeth stains naturally 
Eliminates bad breath 
Kills bacteria and germs 
Experience the amazing powers of Activated Bamboo Charcoal
The CHARBRIGHT toothbrush has organic bamboo charcoal embedded into every bristle in the brush. The activated charcoal helps prevent bad breath, remove plaque, and is a natural deodorizer.  The bamboo's natural antimicrobial properties creates negative ions, which helps prevent harmful bacteria growth on the toothbrush between uses.  Our uniquely designed toothbrush, will deliver a first-class care for your mouth every time.
CHARBRIGHT's natural antimicrobial bamboo toothbrush with activated charcoal infused ultra soft bristles – The big "magnet"!
Organic bamboo is one of the worlds most renewable natural resources, with innate antimicrobial properties.  So we decided it would be the perfect base for our CHARBRIGHT toothbrush.  The porous structure of bamboo charcoal allows it to absorb and filter odors, harmful chemicals, toxins, and all sorts of impurities.  It absorbs an encompassing range of organic and in-organic substances and the best part is –it is all natural and safe for your health. The toothbrush is environmentally friendly and biodegradable.
Even though our brush/ bristle is small, infused with activated bamboo charcoal increases the surface area three times and it's absorption rate is four times stronger than regular charcoal.  This makes our activated bamboo charcoal infused toothbrush one of the best natural materials at collecting harmful substances and it works wonders for your teeth and gums.  In addition to all of the health benefits mentioned above, the bamboo charcoal excels at absorbing stain causing impurities from your teeth, making your teeth cleaner, smoother, and white
Additional Information
BUY NOW!